This year, we can finally see cherry blossoms comfortably. A cherry blossom festival is also scheduled to be held in Washington, DC. Let's find out when the cherry blossom festival will be held in Washington, D.C. this year and when is the peak cherry blossom season.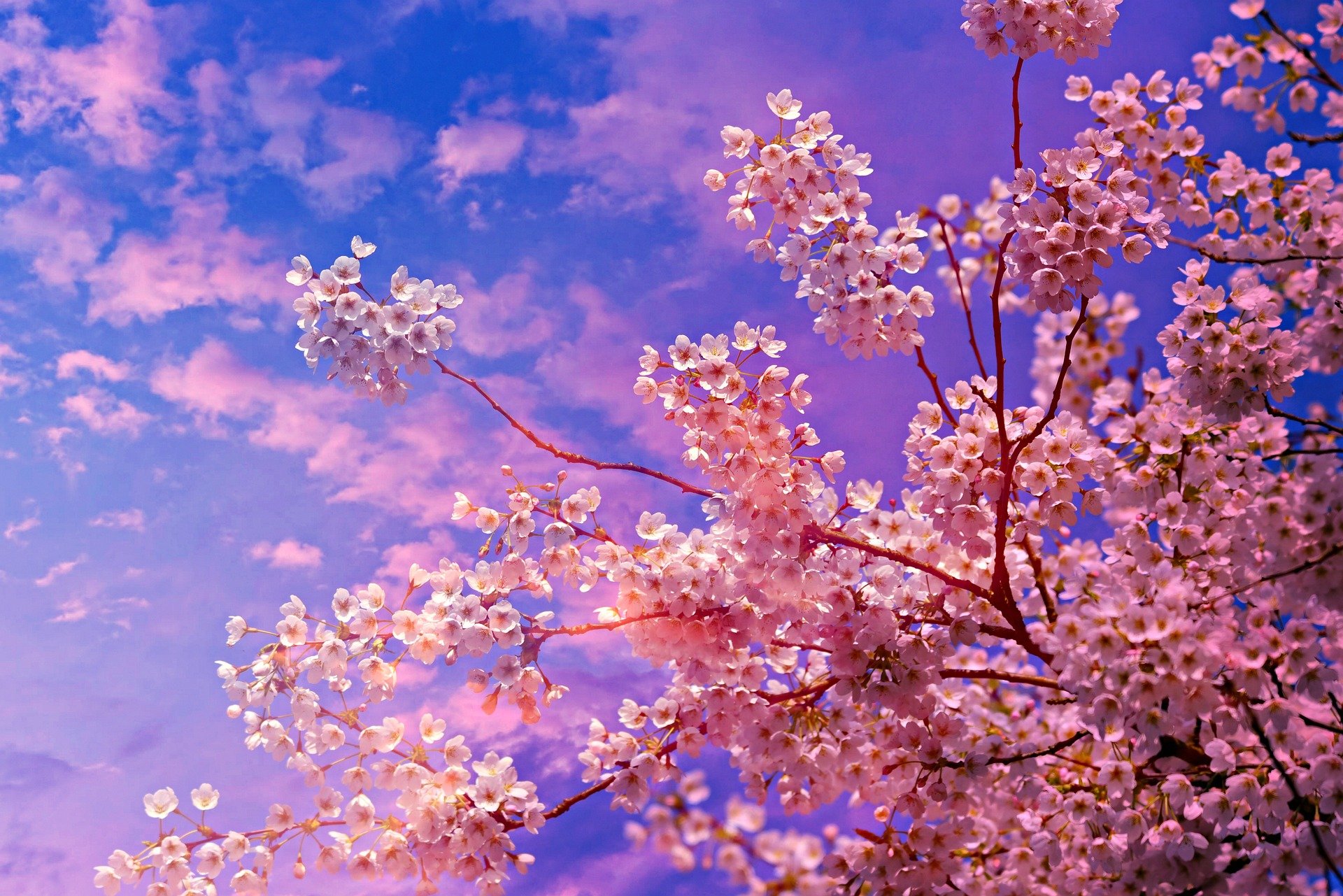 When is peak cherry bloom?
The official peak cherry bloom prediction is March 22 - March 25.
The cherry blossoms usually have six stages of bloom, ending at peak bloom, when 70% of the trees surrounding the Tidal Basin have bloomed. Stage two was reached on March 7. We think the peak bloom might be even earlier, maybe March 19 to 22. The NPS uses a combination of temperature analyses, historical records and psychic trees to make their estimate every year. Well, they're not technically psychic, but they act that way.
So what's a psychic tree? It's one that, at the Tidal Basin, every year without fail, blooms 7-10 days ahead of the rest of the Yoshino trees.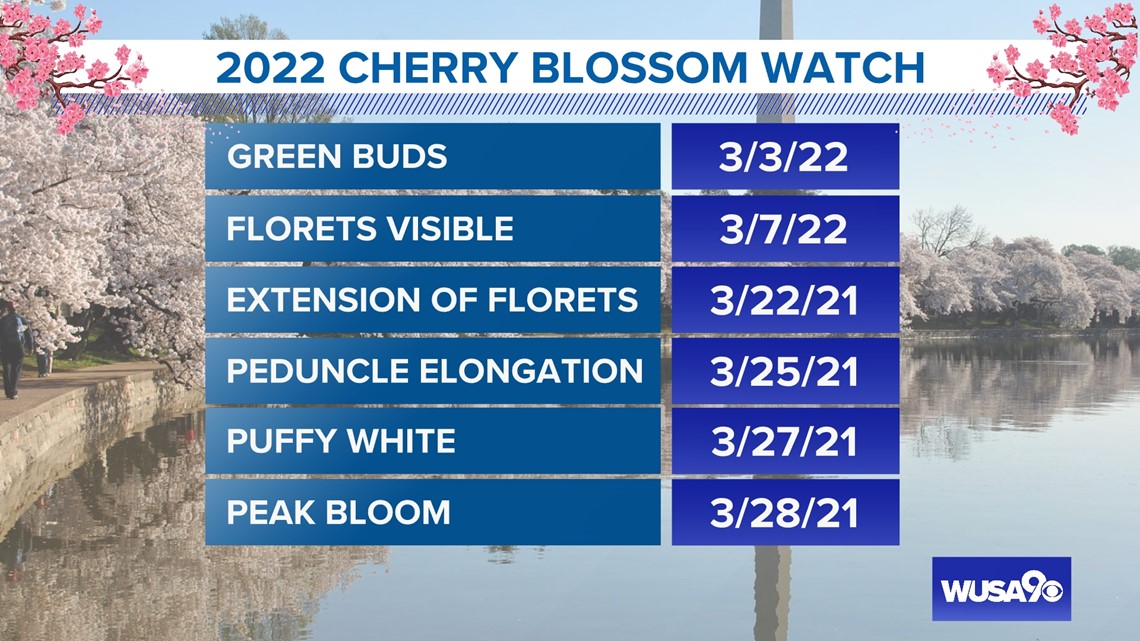 Washington, DC, Cherry Blossom Festival
1. Pixelbloom (SAT, MAR 12, 2022 - MON, MAY 30, 2022)
* ARTECHOUSE DC, 1238 Maryland Avenue SW, Washington, DC 20024
This year ARTECHOUSE pushes the boundaries of immersive digital art. This immersive, interactive exhibition is open to all ages. PIXELBLOOM merges the digital and physical worlds in a one-of-a-kind dynamic experience inspired by nature's beauty. As you enter the main 22-minute audiovisual installation in the Immersion Gallery you'll enter a journey that aims to breathe a new life into cherry blossoms in peak bloom through an explosion of vibrant colors and textures, intensifying the cherry blossom's allure in a way that is only possible in a virtual environment.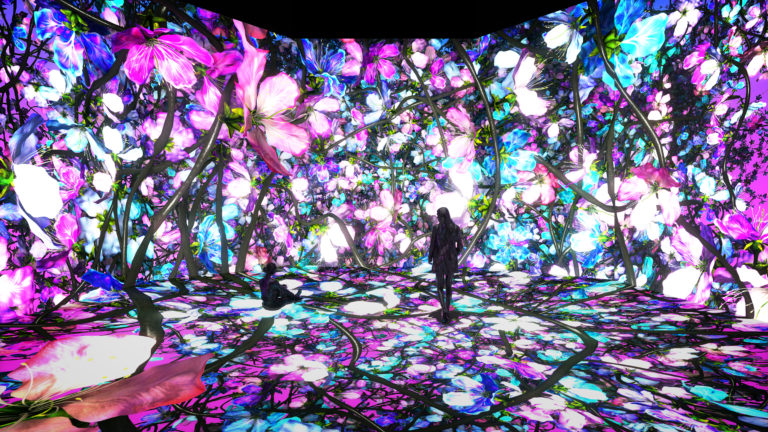 2. Petal Porches (SUN, MAR 20, 2022 - SUN, APR 17, 2022)

* Various neighborhoods in DC, Northern Virginia and Maryland
In 2022, Petal Porches includes a neighborly decoration competition. Decorations should be out during the Festival from March 20 through April 17 for all to explore. you can feel free to decorate your yard, sidewalk, window, or something else visible from the street or sidewalk. Petal Porches should be decorated during the dates of the Festival.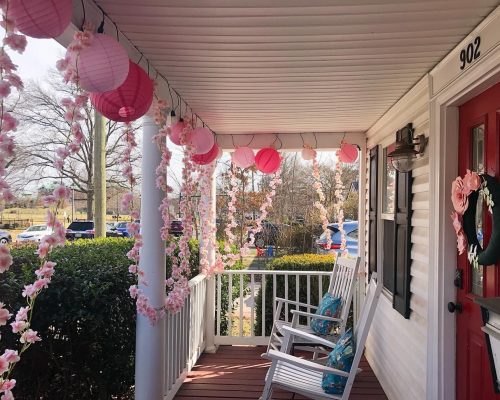 3. THE NATIONAL CHERRY BLOSSOM FESTIVAL PARADE (SAT, APR 9, 2022)
* Constitution Avenue NW, between 7th and 17th Streets, Washington, DC
One of DC's largest spectator events is back in 2022! Grand colorful helium balloons, elaborate floats, marching bands from across the country, celebrity entertainers, and performers burst down the Parade route in a spectacle of music and showmanship seen only once a year during the Festival!
Portions of the parade are free to the public to view along the route and are first-come, first-serve. Tickets are available for reserved grandstand seating in the performance areas of the Parade.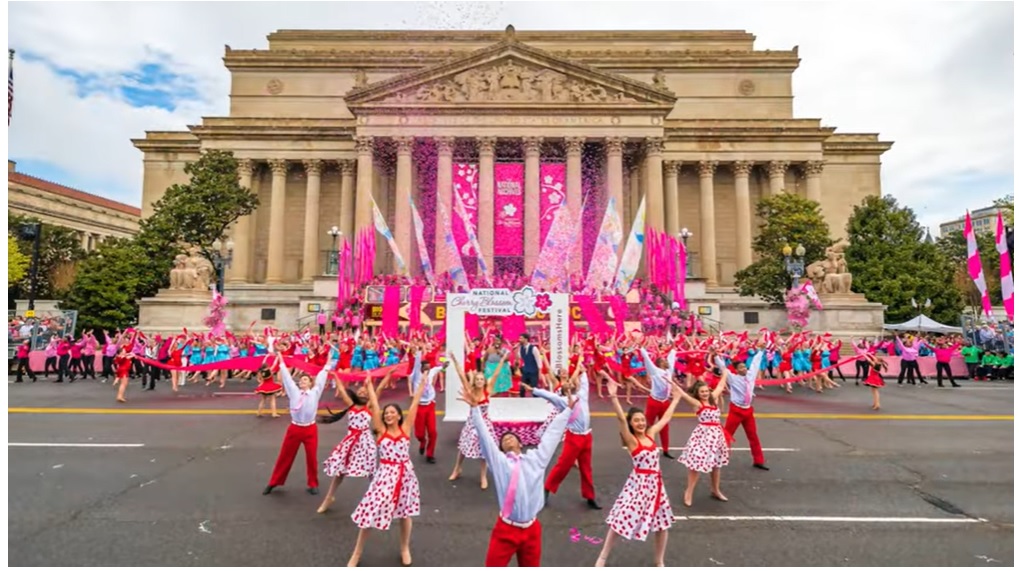 4. Petalpalooza (SAT, APR 16, 2022)
* Capitol Riverfront at the Yards
We can celebrate spring at the National Cherry Blossom Festival's Petalpalooza for a full day of live music and engaging activities! This day-long all-ages celebration brings art, music, and play to multiple outdoor stages, interactive art installations, a beer garden, family-friendly hands-on activities, and more, all along the banks of the Anacostia River. The evening is capped by a dazzling 15 minute choreographed fireworks show set to music starting at 8:30 PM.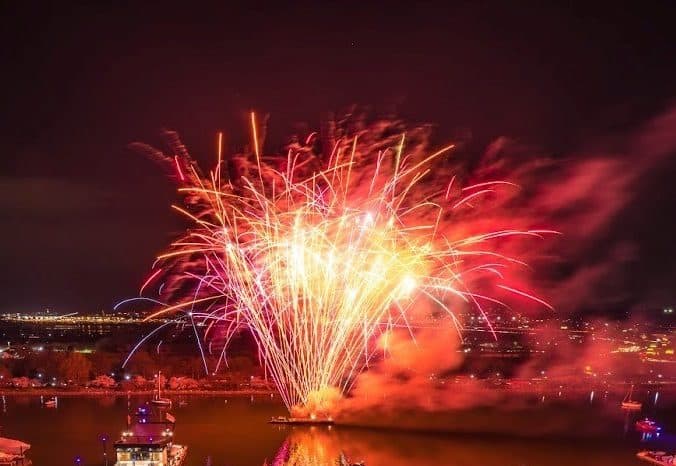 5. Blossom Kite Festival (SAT, MAR 26, 2022)
* Washington Monument Grounds, featured parks, and anywhere across the globe!
The Blossom Kite Festival is a long-standing DC tradition encouraging attendees of all ages fly kites among the cherry blossom trees. The iconic outdoor event is fun, free, and open to the public. This year will feature both virtual and in-person options so that you can fly your kite from your favorite neighborhood park or anywhere across the globe. Participants can bring their kites to fly on the Washington Monument grounds, other featured parks in the area or virtually in your own neighborhood.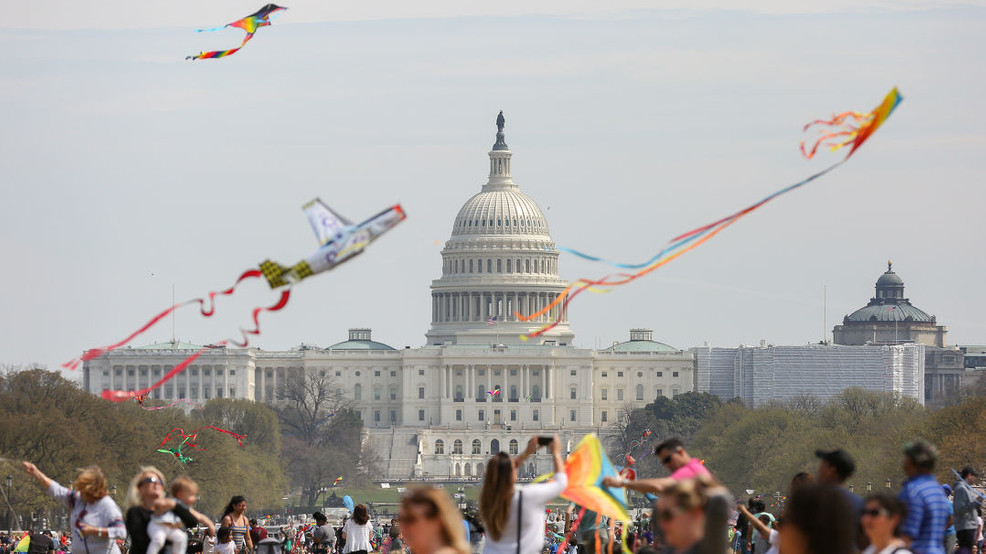 You can find more details here - All Events - National Cherry Blossom Festival